December 2017 Newsletter
Home Of Sunburns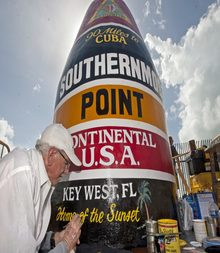 Hope everyone is doing well and to those of you that want/need a little sunburn….the Eden House is ready and waiting. As everyone knows, Key West was so amazingly lucky when Hurricane Irma passed through. Up the Keys weren't nearly as lucky so be careful when driving and if you want to 'rubber neck' on your way down…why don't you pull over?

So Little To Do And So Much Time To Do IT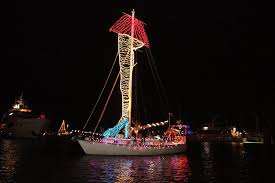 Here is a list of what's happening at the Eden House and Key West during the month of December:
---
Winter Will Be a Lot Brighter 'Round The Place'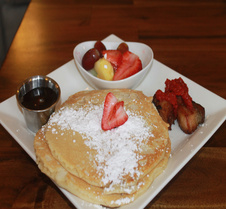 Quentin, the new bartender at The Eden House is a dynamo, we and the guests love him. Other than a new bartender the rest of us are pretty much the same old faces.
In Asheville our new chef Billy is a wizard in the kitchen… his breakfast and brunch are a delight. Now serving to the public on Sunday's from 11-3. Sunday's too. Look for the smiling face of Kellee at the front desk. She and Billy have really rounded out an already top notch staff.
---
Not A Dim Bulb In The House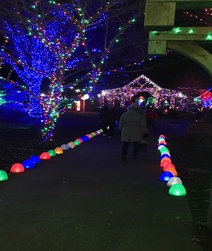 I went to the North Carolina Arboretum's Winter Lights with my grandson and we loved it! It is definitely a must-do in Asheville and it's going on until the end of December. Reserve your tickets now, they sell out fast and only sell so many in a day. Be sure to look for the quilt in lights that is set to music. It was amazing!
Here Comes Santa Clause…In Asheville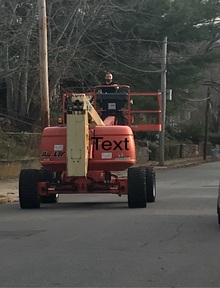 December 8th – Holly Jolly Trolley Ride. Gray line trolley will pick staff and guests up at the hotel for a 6:45 departure. There are a limited # of seats, please call 828-258-0986 or email
to reserve your seat. (The ride is compliments of The Princess Anne)
Christmas Eve Luncheon – 4 course menu to be announced. Watch for it on Facebook/our website for further details.
New Year's Eve – join us for Champagne and hors d'oeuvres.
Elizabeth's brother Rob Ross is doing the lights at Eden House again this year and at Princess Anne. Pictures of the process and finished products coming soon to the digital device of your choice. Yes, that's Rob spreading holiday cheer down E. Chestnut Street.
---
Mike Eden and the Eden House and